Asia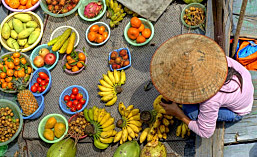 Asia by MoonRings
---
All staff have traveled in Asia; a number have lived there previously
Selection of the best resorts and other accommodations, emphasizing space, privacy, beauty and sense of place
Exclusive access cultural activities, away from the masses
Ability to do Pan-Asian itineraries be it two or more countries
Array of superior in-country partners featuring dynamic guides and reliable logistical support
Relaxing yet explorative itineraries perfect for honeymoons and special occasions
Welcome to Asia, where centuries of history merge with modern economic miracles to create a continent on the rise. One feels a certain energy and optimism while strolling the likes of Shanghai's Bund, Singapore's Orchard Road or Tokyo's Shibuya neighborhood. But quiet contemplation and a sense of spirituality, such as those found during a sunrise balloon ride over Myanmar's Bagan or at a Balinese temple ceremony, are equally part of the cultural landscape. This contrast and balance, Yin and Yang if you will, is central to the Asian experience.
People vary widely across the region, each population having created distinct countries and provinces. For example, Japan's quiet stoicism and emphasis on harmony have resulted in a sophisticated society that is orderly yet completely foreign to the first-time visitor. The Chinese are proud of their country and its many accomplishments; the power of both the government and the collective populace is seen in its many great achievements such as the Great Wall and the 2008 Beijing Olympics. Chaotic yet beautiful India is a jumble of people, places and priorities, but its democratic traditions ensure that people are free to express themselves, which they do through fascinating rituals and festivals. Buddhist Thailand is a tolerant society, embracing visitors and making them feel welcome in this "Land of Smile".
Fascinating for a special sojourn, your travels in Asia will be both exotic and pampering. Service standards are some of the world's finest, translating into superlative experiences whether biking in the northern reaches of Vietnam or luxuriating at a spectacular beach resort in Bali.
So while Asia is one continent, it is very much a patchwork quilt. Dip your toes in or dive headlong and experience the wonderful contrasts it has to offer.
We invite you to browse the destinations below, as well as contact us to learn which other locations within Asia MoonRings can propose for you.
Asia Destinations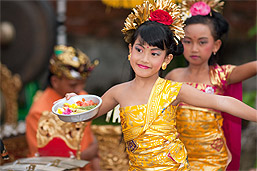 One of many islands in Indonesia, Bali is special. Its traditional culture lives on in the contemporary lives of every Balinese; no doubt you'll witness elaborate temple ceremonies, processions and rituals. Add to this a tropical environment, volcanoes, beaches, and a vast selection of gorgeous accommodations and you have a recipe for a truly memorable experience.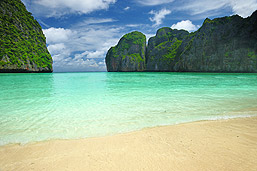 Many people are attracted to Thailand for its beaches, and rightfully so. Perennially popular locales such as Phuket, Koh Samui, Krabi and Railay, as well as lesser known gems, are wonderful places to relax in a stunning resort. As a contrast, we also highly recommend northern Thailand, it gives a different perspective on the country and its people. A couple days in high energy Bangkok are a must as well!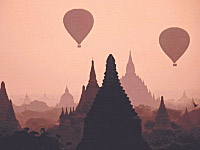 In addition to the countries above, MoonRings creates custom-tailored itineraries throughout Asia, including Bhutan, Cambodia, China, India, Japan, Laos, Malaysia, Myanmar, the Philippines and Vietnam. We invite you learn more about each, and to contact us regarding your specific plans and interests!
Other Asia Destinations
In addition to Bali, Thailand and Hong Kong, MoonRings arranges remarkable travel experiences in the following Asian countries. Please contact us directly to learn more and to plan your next journey!
Bhutan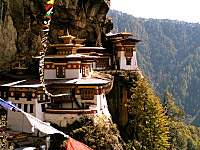 Bhutan defines the meaning of "off-the-beaten-path"; as a landlocked country in Central Asia, its location limits the number of visitors who actually make the trip. Those who do are rewarded by a stunning, timeless country so removed from outside influence it's like it hasn't changed in centuries. Its one and only traffic light is in the capital Thimphu. Dramatic mountain scenery, vibrant green valleys, and a warm, open culture clad in national dress are just some of the first impressions that greet visitors. Simple yet luxurious lodges dot the countryside and entice guests to experience the untouched natural surroundings. If visiting in winter, don't miss the Black Neck Cranes in the Phobjika Valley; in summer go rafting or biking around Punakha. Regardless, a hike to the precipitous Tigers Nest in Paro is a must. Bhutan is connected and easily combinable with Bangkok or New Delhi.
Cambodia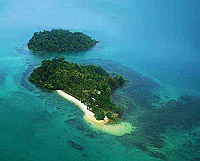 Cambodia's sensational Angkor Wat, the world's single largest religious monument, is already a "bucket list" destination for many. Its Khmer temple complexes set amidst the jungle near Siem Reap are awesome testament to the sophisticated empire that ruled much of Southeast Asia. But we challenge you to see beyond the Angkor ruins and venture further into the country. Sail the Tonle Lap River to Phnom Penh, glimpsing rural life along the banks, navigating inland wetlands in smaller vessels as waterways narrow. Learn how to plant and harvest rice at local village. And now, head to the coast for the new and honeymoon-worthy Song Saa Private Island and its water bungalows, the first resort of its kind in the country.
China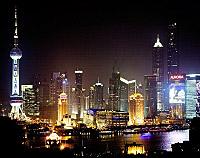 All one needs to do is visit the Forbidden City in Beijing or the Great Wall to appreciate how powerful China has been throughout history. You'll see further evidence throughout the country, from the 8000+ terracotta warriors at Xi'an, to the Three Gorges Damn on the Yangtze, to the burgeoning Shanghainese skyline. From its rich history springs a rich culture; visit a calligraphy master, learn the art of making the perfect tea, or visit the province of Yunnan, replete with minority hill tribes living a very traditional yet colorful lifestyle. Hop over to Hong Kong or possibly Macau to feel the energy of these two autonomous yet very Chinese cities. Fortunately for luxury travelers, there have been excellent additions to China's hotel scene in recent years, making a stay here both fascinating and supremely comfortable.
India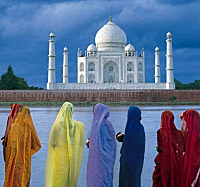 India will astonish your senses, it will challenge you culturally, and it will reward you with indelible memories. It is much more than its famed "Golden Triangle" including Delhi, Agra (Taj Mahal), and the pink city of Jaipur; these only just scratch the surface. India is the myriad festivals that involve the creative participation of entire villages, it is the natural beauty found in the backwaters of Kerala or the secluded retreats of the Himalayas. It is a nation of traders, of technology professionals, of an upwardly mobile middle class, but yet is firmly rooted in its agricultural traditions. It is pious, as one can see from the sacred city of Varanasi, but it is also democratic, and people are passionate about issues that matter to them. There are many sights and historical places, and while these provide a framework for understanding the India of today, they don't capture the energy and fervor one feels among the people on the street. Come, challenge yourselves, and be rewarded.
Japan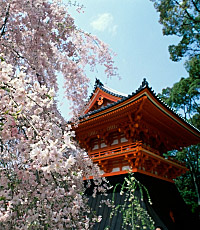 Arriving in Tokyo for the first time, you may be fooled into thinking that it's similar to other contemporary cities you've visited. Upon closer inspection, though, you will realize that it's only familiar on the surface – below is a fascinating mix of east and west, modern and ancient. Observing and exploring this truly foreign culture is one of the great joys of a being in Japan. While Tokyo is crowded, colorful and cutting edge, Kyoto provides a window into the past with numerous temples and shrines, 17th-century teahouses, gorgeous rock gardens, and an imperial palace. You may even see a geisha stroll down an alleyway in Gion. Sightseeing possibilities abound in Japan. Discover Takayama's historic district with its tiny canals, charming dark-wood buildings, and boutique sake breweries. Survey the spectacular all-white Himeji Castle, an UNESCO World Heritage Site that was built during the feudal period. Take a short boat ride to the sacred island of Miyajima, one of the country's most scenic locales and also home to the beautiful Itsukushima Shrine. Japan is chock-full of unique opportunities, perfect for those seeking a diverse blend of experiences.
Laos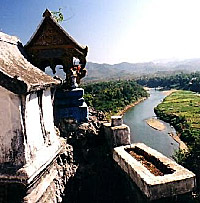 Laos is one of the most laid back spots in Southeast Asia, perfect for those desiring a more off-the-beaten-path experience. The country has plenty of sights and activities but few that would make regional top ten lists. Without a doubt, the top draw is atmospheric Luang Prabang, a truly special town that's home to superb Buddhist temples, French colonial architecture, and striking mountain scenery. It's the perfect place to while away a few days, leisurely exploring hidden nooks or visiting with saffron-clad monks. Ecotourism is also catching on in Laos with lots of good options, ranging from trekking, rock-climbing and caving, to Gibbon spotting in the Bokeo Nature Reserve. You can also take a longtail boat down the Mekong River, go on an elephant safari or visit an indigenous hill tribe village. Depending on your interests, a stay in Laos can be easily combined with neighboring countries like Thailand, Vietnam and Cambodia.
Malaysia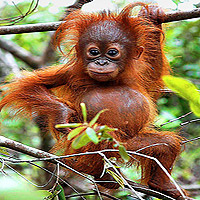 Comprising "peninsular" Malaysia, Malaysian Borneo, and a host of offshore islands, this country is a tropical beauty. It offers beaches and five star resorts such as those in Lankawi, and increasingly in Borneo. It's home to the Cameron Highlands, dotted with tea plantations, where Malays have gone for centuries to escape the heat at lower altitudes. Kuala Lumpur contrasts skyscrapers with colonial architecture; islands such as Sipadan and Tioman offer divers an underwater paradise. Adventurers on Borneo can seek the rare orangutan, spelunk, or visit a local tribe's longhouse. Culturally, Malaysia is a combination of Malay, Chinese, Indian and indigenous people. This means the cuisine is varied and incredibly tasty. The island of Penang is a must, not only for its Chinese heritage, but for its fantastic street food. And will you try the famously smelly durian fruit? You'll win instant respect with locals and bragging rights with friends if you do!
Myanmar (Burma)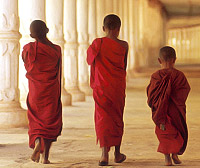 Everyone is talking about Myanmar. Since the ruling Junta has begun easing restrictions and freeing political prisoners, the country is poised to become Asia's new "It" destination. We aren't surprised because it is literally a treasure trove waiting to be discovered. As yet highly undeveloped, is southern beaches and islands are largely untouched. An enduring Buddhist faith is bound to thrive in a more open environment, giving new energy to the thousands of temples and the monks that populate them. Reach untouched villages, sail high above the 900 temples of Bagan in a hot air balloon at sunrise, sip tea with locals in a Yangon coffee shop, or cycle into the beautiful country side. But go now; things are bound to change in the very near future.
Philippines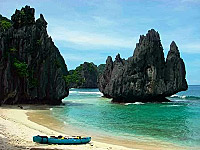 With more than 7000 islands in a less-visited corner of southeast Asia, a sojourn to the Philippines is worth the effort. Bustling Manila, where most flights arrive, is worth a day or two of touristic exploration. In sharp contrast, outside the city, beaches abound, and natural wonders such as active volcanoes, pristine reefs, and picturesque rice terraces accentuate a lush tropical landscape. Special places include the geologically distinct Chocolate Hills of Bohol, laid-back Sipalay beach, and remote Palawan, with its unmatched diving and verdant mountains that stretch almost to Borneo. Natural beauty aside, Philippinos are some of the most likeable people on earth. Quick with a smile and easygoing, they are genuinely interested in visitors and eager to open their homes to their new friends.
Vietnam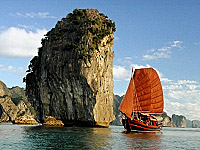 One of the great pleasures of Vietnam is spending time on its waters. This might include chartering a fishing boat to visit China Beach, cruising the Mekong to experience river life, or spending two days on a luxurious traditional "junk", plying the seas of stunning Halong Bay. Another true pleasure is pho, a ubiquitous and tasty soup, and a great introduction to Vietnamese cuisine. Home to excellent healthy fare, you'll have every opportunity to sample street food, try great restaurants, enjoy a home-cooked dinner with a family, or even take a hands-on cooking class. Between meals, you'll certainly want to visit beautiful Hanoi and bustling Ho Chi Minh City (Saigon). Adventurers will appreciate the hills and mountain bike tracks of the remote northern provinces, and beach lovers have a growing array of excellent resorts and lovely beaches to enjoy.