Australia / New Zealand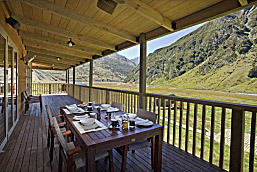 Australia / New Zealand by MoonRings
---
Featuring some of the world's finest luxury lodges and boutique accommodations
Perfect mix of key sights and hidden gems
Activity and relaxation in just the right proportion
Itineraries highlighting each country's natural beauty
Opportunities to spend time with locals as your friends for a day or longer
Private beaches, close marsupial encounters, float plane picnics, heli-skiing, enologist-led tastings, Americas Cup yacht charters and more
The best tips on dining out and which vineyards to visit
Logistically efficient travels, all details executed flawlessly
It's far away, but so worth the effort. While on the opposite side of the earth for many, the "Antipodes" have a very familiar feel to English-speaking travelers. But wonderful surprises still await; travelers cannot conceal their delight and wonderment when the Sydney Opera House is revealed for the first time, or when Milford Sound looms large on the horizon. Get used to it, as both Australia and New Zealand unveil themselves bit by bit through the course of a visit, each day more spectacular than the previous one.
Australia is a fantastic location for a honeymoon, special occasion, or for a "trip of a lifetime". Its gifts are many: world-class cities, a dynamic barrier reef, beautiful beaches, bizarre wildlife, a rugged interior, incredible food and wine, and some of the friendliest, easy-going people you'll ever meet. Relaxation, romance, culture and adventure combine effortlessly, providing an enchanting framework in which to spend time together as a couple or as a family.
It's said that New Zealand features the beauty of 13 European countries within its small land mass. We couldn't agree more; this is a "life-list" destination for scenery buffs, those who enjoy wide open spaces, and for adventurers. The country has developed an impressive array of special lodges where one can enjoy a steady diet of outdoor activities by day yet return to a fabulous dinner and a glass of local Sauvignon Blanc by night. Softer adventures can include fly fishing, hot air ballooning, farm visits or cultural exchanges with the country's Maori residents.
If making the effort to go "Down Under", you may be tempted to combine both Australia and New Zealand, particularly if there's concern about never getting back to this part of the world in the future. This is a great strategy if you a) have at very least a full week to devote to each country or b) you are a collector of experiences, and don't mind a brief overview of the highlights. But for others, we suggest focus, and allowing yourselves to enjoy, in-depth, whichever country may beckon most.
We invite you to browse the destinations below, and to contact us to see what MoonRings can propose for you Down Under!
Australia / New Zealand Destinations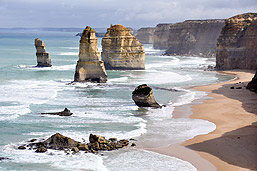 A perfect first introduction to Australia is a combination of the Tropical North and Great Barrier Reef, followed by Sydney and the Hunter Valley wine region. With more time or based on specific interests, try Kangaroo Island, a living wildlife showcase, or Melbourne, often overlooked but captivating for city-lovers. End with a few days in the Outback for a true appreciation of Australia's frontier spirit.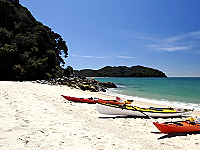 New Zealand begs to be discovered. Meandering is an art, so be prepared to drive! In the north, golf in the Bay of Islands, sail Auckland's harbor, or learn geology in thermal Rotorua. In the south, kayak Abel Tasman Park, taste top wines in Marlborough, hike glaciers on the west coast, and be inspired by Milford Sound. Innumerable side-treks and one-of-a-kind experiences will enthrall even the most seasoned travelers.