Hawaii & South Pacific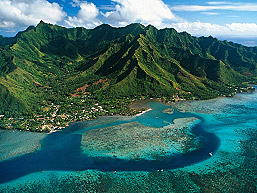 Hawaii & South Pacific by MoonRings
---
Staff visits regularly
Exclusive accommodations: resorts, overwater bungalows, villas, private islands
VIP treatment and amenities
Single-island, multi-island or cross-archipelago itineraries
Activities for explorers, divers and those who want to relax
Restaurant recommendations and intimate dining experiences
Management of complex logistics (small planes, helicopters, boats etc).
The islands of the Pacific are among the most isolated on the planet, but their striking scenery has drawn travelers from across the world for centuries. From the laid back charm of Fiji to the incomparable beauty of Bora Bora's lagoon and the sophisticated development of Hawaii, voyagers from all walks of life can find something to love about the region.
The dramatic scenery and green rainforests in these tropical locales offer a plethora of adventurous activities ranging from trekking through dense jungles in search of secluded waterfalls to hiking and biking the cliff-side trails of powerful volcanoes. Plunge beneath the surface of the warm Pacific waters to be greeted by an incredible array of marine life, or just perch yourselves in a hammock with a great book and let the stresses of everyday life drift away.
Culturally, whether learning the Hawaiian hula or greeting those you meet in Fiji with "Bula", each island offers its own brand of friendly Polynesian hospitality.
Accommodations are distinct and stunning; Hawaii has some exquisite large resorts as well as private villas. French Polynesia's quintessential overwater bungalows hold endless appeal for those in love, and Fiji's boutique resorts give new meaning to the word the word "lush".
Whether traveling on a romantic honeymoon or reconnecting with your family, the islands of the Pacific offer an ideal environment in which to pause and enjoy the simple pleasures of life with those most important to you.
We invite you to browse the destinations below, and to contact us to see what MoonRings can propose for you in Hawaii and the South Pacific!
Hawaii & South Pacific Destinations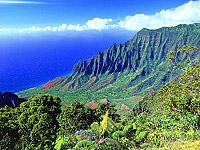 With a wonderful range of sights, activities and accommodations in an absolutely gorgeous setting, it's easy to understand Hawaii's allure. If you're seeking a relaxing getaway, Hawaii's resorts and beaches are second to none. Conversely, if you like to keep busy, the opportunities for discovery in Hawaii can keep you on the go every day. Each island has its own personality, so mixing and matching is a great option.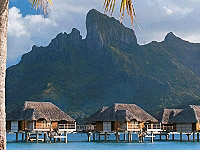 Tahiti and her islands have inspired poets, artists and visitors with their majesty for centuries. The crystal clear turquoise lagoons, dramatic volcanic peaks and luxurious bungalows delicately perched on the water will enchant you. World-class diving, snorkeling and other activities are among the unforgettable experiences you'll share as you celebrate and unwind in this idyllic paradise.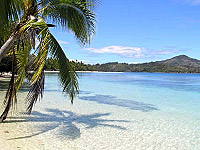 The unspoiled islands of the South Pacific are tremendous locations for tropical relaxation and exploration. Whether you seek the cosmopolitan chic of New Caledonia, the laid-back beaches of the Cook Islands or the exclusive private island retreats of Fiji, you'll be glad you made the effort to reach them.