From London to Loch Ness
England and Scotland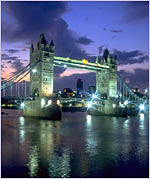 From south to north, Great Britain is a small island on the world map, and yet contains an amazing diversity of land, coasts, stories, and people. This itinerary will help you explore many famous monuments and hidden corners of the largest of the British Isles. Flying into Heathrow, you'll take the high speed Paddington Express into the north of the city centre, and then will be picked up by limousine and brought to the door of One Aldwych, an exclusive address in the heart of Covent Garden, near two beautiful parks and the edge of the theater district. From the sparkling contemporary public areas and sleek, cozy rooms of One Aldwych you'll plan your city excursions, seeing wonderful theater and famous sites.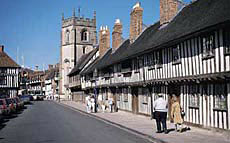 Your last day in London will find you...
picking up your automatic Mercedes C150 and driving northwest into the Cotswolds and the pretty river city of Stratford, where you will stay at the Shakespeare - formed from townhouses built in the 17th century - and view the best of the Bard's work in evening theater sessions in the round.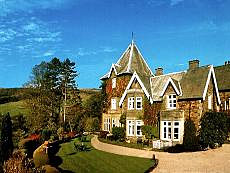 Stratford is also a lovely
place to...
shop, and to rent bicycles for countryside exploring. Later, one beautiful stage of coastal driving will take you to the Lake District and the welcoming Victorian manor of Holbeck Ghyll on Lake Windermere. Hiking, fishing, and fine cuisine will be your regimen among the lakes - the restaurant here is Michelin-starred and famous throughout the country.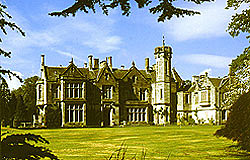 Across the borderlands in Scotland...
you will find a different kind of hospitality at the Roxburghe, a baronial manor on 200 acres of unspoiled meadows in the Tweed Valley. One of the finest golf courses in Scotland is here, as are a wonderful pub and restaurant featuring the catch of the day. Your room will look out onto the gardens, which spread out right to the forest fence, beyond which lies several mystical ruined abbeys and standing stones.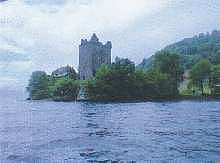 Stopping in Edinburgh on your way north...
for lunch and shopping, you'll find the cliffs over the city stunning and the locals warm and welcoming. Passing Perth, you'll make your way into the Great Glen of Scotland, a cleft in the midlands containing the Scotch channel and Loch Ness. Here you'll stay at the Dunkeld Hilton in the forest, cozying by the evening fire and perhaps even hunting in season. You'll take daytrips to Loch Ness and Aberdeen, and can easily get back to Glasgow or Edinburgh if you need some urban company or nightlife. On your last day, you'll drop off your car and share a 1st class compartment on the speedy, historic train from Edinburgh all the way back to London.
Who will enjoy this trip:
Those who enjoy seeing it all. First time travelers with flexible time and budget who want to gain depth and breadth of experiences in both England and Scotland.
Who should avoid this trip:
Those travelers preferring to travel exclusively by train and air. Those with modest amounts of time and resources. Travelers looking for true beach destinations.
Details
Length:
11 Days / 10 Nights
Locations:
London
Stratford
The Lake District
The Borderlands
Dunkeld
Hotels:
One Aldwych, London, Deluxe Double
Shakespeare, King Double
Holbeck Ghyll, Lake View Lodge Double
The Roxburghe, Garden Annex Double
The Dunkeld Hilton, Forest Double
Transportation:
Mercedes C150 rental
1st class train from Edinburgh to London
Special features, activities and inclusions:
Breakfast for two daily
London theater tickets
Shakespeare tickets in Stratford
Golf at the Roxburghe, Scotland
Price range:
$3000 - $3500 per person (includes tax & service, but not air from your home city)
Exact price will depend on time of year and personal travel preferences. The above range extends from low to high season.
Full customization:
All location, hotel and activity choices will be modified according to your interests and budget.
How to purchase:
Review our Terms of Service
Call us at 800.205.3314 to start planning your trip!