Overview
What better way to celebrate a milestone birthday than with an amazing travel experience? The key? Make it memorable! And the best way to achieve this is by tailoring the trip to your interests or hobbies. Serious golfers, for example, can attend the Masters or hit the links at St. Andrews. Foodies can make the art of eating a central theme by incorporating producer tastings, cooking classes and special restaurants. Amateur athletes can bike through Tuscany or climb Mount Kilimanjaro, doing so in comfort and style, of course. The options are almost endless!
Whatever your interests, we can help make it happen. Our planning process is designed to ensure that your itinerary ends up being the perfect fit, whether you want to revel as a couple or with a small group of friends and family.
I wasn't looking forward to turning 50 but spending ten incredible days island hopping in Greece definitely helped me turn the corner. The yacht was absolutely gorgeous and the captain and crew couldn't have been better. Thanks for all your work putting this together!
-- Shannon and Jeff, Sugar Land, TX
A moment on your
Birthday Trip...
---
It's early morning in the ancient city of Xian, China. The phone rings, your guide is here and waiting downstairs. You take a last sip of delicious, locally grown tea and head for the lobby. Your destination is one of the country's most fascinating sights and one you've looked forward to seeing for years, the legendary terracotta warriors. On the way, your guide explains their historical significance and provides some additional background. You're amazed to discover that over 8000 warriors have been uncovered so far, dating back to 220 BC, and supposedly guarding the tomb of China's first emperor. Upon arrival, you bypass the elevated viewing walkways used by most visitors and proceed to a special, private viewing area. With just a few people on hand, you can better contemplate the differing figures before you...fascinating indeed.
Weather Guide
A major concern for many travelers is the weather. The beach isn't as much fun when it's pouring rain. If you pay attention to weather from the onset, you will decrease the odds of "weather disappointment." If your heart is set on a particular destination, plan your trip during the time of the year when the weather is best, even if it means not being there on your actual birthday. Alternatively, start with your preferred travel dates and choose your destination based on where the weather is good.
To give you a better feel for global weather patterns, let's take a quick look at where to go when, which will hopefully spark some ideas for you (note to our Aussie, Kiwi and South African friends: we've referenced the seasons found north of the equator – thanks for understanding!).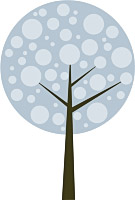 Winter Warmth
For those taking a winter birthday trip, there are many solid possibilities. If you are in the market for a beach experience, the Caribbean (particularly the north and central islands) and coastal Mexico are wonderful from December through April. Because this time of the year is considered "high season", hotel rates are near their peak (but so are your odds of great weather). For a more exotic beach setting, check out the Maldives!
If the beach is not your thing (or you'd like something to do in addition to the beach), wintertime presents a number of alternatives. The weather in Thailand is as good as it gets (only slightly hot and humid). It's also a great time of year to visit New Zealand (remember, it's summer down under). For a diverse jungle-beach adventure, January through April is an ideal time to visit either Costa Rica or Panama. And farther south, our winter is the perfect time to explore Argentina, Chile and Peru. Finally, if you are skiers or boarders, this is the time of year to check into a cozy lodge in the Rockies or the Alps.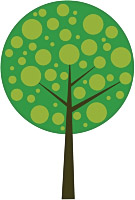 Spring has Sprung
Early spring can be a challenging time to plan a trip since it's often considered a weather transition period in many locales (i.e., from the rainy to dry season, or vice versa). Late spring, however, is often a great time to travel, due to the wide variety of destinations with appealing weather. Those in search of a pristine beach will find just what the doctor ordered in Hawaii, French Polynesia, Fiji and the Caribbean (particularly the central and southern islands).
European countries become an option as late spring weather brings warmer temperatures, more sunshine and blossoming foliage. Italy, France, England, Spain and Greece are outstanding choices for those desiring a bit of Old World charm.
Which exotic locations are worth considering in the spring? Bali, Egypt, Turkey and Morocco all hit their stride during these months. If your dream is track wild game, late spring is an excellent time to take a safari in much of Eastern and Southern Africa.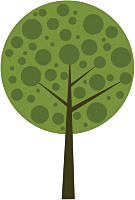 Summer Lovin'
As the summer heats up, your options change a little. For starters, the Caribbean "hurricane season" really kicks in mid-July, so it's best to avoid the region from then until early November. However, if the Caribbean is your top choice, head to Aruba which falls outside of the hurricane belt. Fortunately, there are many other fine summer beach choices, including Hawaii, French Polynesia, Fiji, and the remote Seychelles.
Europe can work in the summer if you select your destinations and dates carefully. In general, it's best to avoid the month of August, which is not only very hot but also quite crowded as many Europeans take their summer holidays.
For those in search of something different, summer is a fine time to visit Australia, Bali, Japan, East Africa and South Africa.
Fall Fantasies
Fall options change as the season progresses. In early fall, the best beach weather tends to be found in French Polynesia and Hawaii. The Caribbean and Mexico start to come back into play around mid-November after the hurricane season passes.
If you are planning a fall trip and have your eye on Europe, it's best to go in September or October. In general, temperatures are still pleasant with average amounts of precipitation. The further you get into the season, the more winter-like it gets.
Finally, the fall is a fantastic time to visit Australia since it's spring down under—temps are perfect and the air is fresh! The weather is wonderful in nearby New Zealand as the calendar approaches November and December. Other fantastic fall destinations include Bali, Turkey, Morocco, East Africa and South Africa.
There is only one thing that is certain about the weather - there are no guarantees, so try to plan your trip based on when the odds are in your favor.
Why MoonRings
Creative ideas
Whatever your interests, our team will help you come up with imaginative ways to celebrate through travel. Drive a Ferrari from Rome to Florence. Hike the Inca Trail to Machu Picchu. Race an America's Cup yacht off the coast of Cabo.
Destination expertise
Our team travels the world, gathering first-hand knowledge, which allows us to provide more insightful recommendations.
Impeccable execution
Our holistic planning process ensures that all trip elements are seamlessly coordinated so there's nothing to worry about after departure.
Strong industry relationships
Our reputation within the industry for luxury travel focused on special occasions translates into caring treatment for our clients, and special touches to help commemorate the event.
Group travel
Our experience with group travel and event planning allows us to create the perfect birthday getaway for an intimate group of friends and/or family.
Are we a good fit for you? If so, please contact us to discuss your birthday travel interests and learn more about the next steps to becoming a client.