Overview
Your honeymoon. As a once-in-a-lifetime trip, it's important to get it right. At MoonRings, luxury honeymoons have been our specialty for over a decade. We understand the emotional nature of this trip and how it's different from a regular vacation. Our planning process is designed to ensure that your custom-tailored itinerary is the perfect fit, whether you're foodies, adventurers, or simply want to relax on the ultimate beach. MoonRings' goal is to create a personalized honeymoon experience just for you.
Our honeymoon to Bali was absolutely amazing! With your guidance, we picked the ideal hotels, activities and restaurants. The whole trip was so well-organized that we never had to worry about a thing. Thank you!
-- Stephen and Amanda, New York City
A moment on your
Honeymoon...
---
You wake up in Bora Bora to the sounds of gentle surf outside your overwater bungalow. There's a knock at your door – breakfast has arrived – by canoe! You stroll onto your private veranda, taking in the most spectacular turquoise water and mountain scenery you've ever seen. As you savor some of the island's exotic fresh fruit, your new wife is thrilled to discover an assortment of gluten-free scones (how did the resort know?) So begins your first day together in honeymoon paradise…
Destinations
What's your ideal honeymoon destination? While everyone is different, below you'll find a selection of some of our top honeymoon itineraries from around the world to help you visualize what's possible. Keep in mind any of these can be tailored to your specific interests. We also invite you to search by location, compare various destinations or receive a personalized Destination Evaluation by using the navigation at the left.
Our Top Honeymoon Itineraries
Weather Guide
A major concern for many honeymooners is the weather, especially for those traveling to warm climates. The beach isn't as much fun when it's pouring rain. If you pay attention to weather from the onset, you will decrease the odds of "weather disappointment." If your heart is set on a particular destination, plan your honeymoon during the time of the year when the weather is best, even if it means delaying your travel dates. Alternatively, start with your travel dates and choose your destination based on where the weather is good.
To give you a better feel for global weather patterns, let's take a quick look at where to go when, which will hopefully spark some ideas for you (note to our Aussie, Kiwi and South African friends: we've referenced the seasons found north of the equator – thanks for understanding!).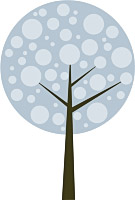 Winter Warmth
For those taking a winter honeymoon, there are many solid possibilities. If you are in the market for a beach experience, the Caribbean (particularly the north and central islands) and coastal Mexico are wonderful from December through April. Because this time of the year is considered "high season", hotel rates are near their peak (but so are your odds of great weather). For a more exotic beach setting, check out the Maldives!
If the beach is not your thing (or you'd like something to do in addition to the beach), wintertime presents a number of alternatives. The weather in Thailand is as good as it gets (only slightly hot and humid). It's also a great time of year to visit New Zealand (remember, it's summer down under). For a diverse jungle-beach adventure, January through April is ideal for a honeymoon to either Costa Rica or Panama. And farther south, our winter is the perfect time to explore Argentina, Chile and Peru. Finally, if you are skiers or boarders, this is the time of year to check into a cozy lodge in the Rockies or the Alps.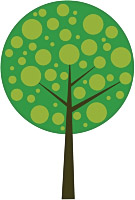 Spring has Sprung
Early spring can be a challenging time to plan a honeymoon since it's often considered a weather transition period in many locales (i.e., from the rainy to dry season, or vice versa). Late spring, however, is often a great time to honeymoon, due to the wide variety of destinations with appealing weather. Those in search of a pristine beach will find just what the doctor ordered in Hawaii, French Polynesia, Fiji and the Caribbean (particularly the central and southern islands).
European countries become an option as late spring weather brings warmer temperatures, more sunshine and blossoming foliage. Italy, France, England, Spain and Greece are outstanding choices for those desiring a bit of Old World charm.
Which exotic locations are worth considering in the spring? Bali, Egypt, Turkey and Morocco all hit their stride during these months. If your dream is track wild game, late spring is an excellent time to take a safari in much of Eastern and Southern Africa.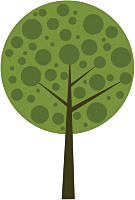 Summer Lovin'
As the summer heats up, your honeymoon options change a little. For starters, the Caribbean "hurricane season" really kicks in mid-July, so it's best to avoid the region from then until early November. However, if the Caribbean is your top choice, head to Aruba which falls outside of the hurricane belt. Fortunately, there are many other fine summer beach choices, including Hawaii, French Polynesia, Fiji, and the remote Seychelles.
Europe can work in the summer if you select your destinations and dates carefully. In general, it's best to avoid the month of August, which is not only very hot but also quite crowded as many Europeans take their summer holidays.
For those in search of something different, summer is a fine time to visit Australia, Bali, Japan, East Africa and South Africa.
Fall Fantasies
Fall honeymoon options change as the season progresses. In early fall, the best beach weather tends to be found in French Polynesia and Hawaii. The Caribbean and Mexico start to come back into play around mid-November after the hurricane season passes.
If you are planning a fall honeymoon and have your eye on Europe, it's best to go in September or October. In general, temperatures are still pleasant with average amounts of precipitation. The further you get into the season, the more winter-like it gets.
Finally, the fall is a fantastic time to visit Australia since it's spring down under—temps are perfect and the air is fresh! The weather is wonderful in nearby New Zealand as the calendar approaches November and December. Other fantastic fall destinations include Bali, Turkey, Morocco, East Africa and South Africa.
There is only one thing that is certain about the weather - there are no guarantees, so try to plan your trip based on when the odds are in your favor.
Budget Guide
How much should you spend on your honeymoon? At first glance, this appears to be a simple question of budget. It turns out, however, that many couples are uncertain of the "right" amount. Because this is such a special trip, couples are often willing to spend more than normal.
So, how much should YOU spend? This, of course, will depend on many factors, including your income level, personal savings, and desired honeymoon experience. A good benchmark to begin with is the average honeymoon cost of about $4000 in the US. In general, the average cost of a luxury-level honeymoon tends to fall between $7000 and $12,000. Of course, the exact cost will depend on a variety of factors, including those outlined below.
Cost Components
Another way to think about your budget is to break it into pieces. There are four major cost components to a honeymoon, plus three key "influencers." These include transportation, accommodations, dining and activities, with the influencers being trip length, destination, and time of year.
Transportation

Do you want to fly economy, business or first class? Will you use frequent flyer miles for the ticket or to upgrade? Will you need additional transportation while at your destination(s)? These choices greatly affect your overall costs.

Accommodations

If 5-star luxury is what you want, be prepared to spend $450+ per night no matter where you go. Of course, the rate could be higher or lower depending on the chosen destination, hotel, and season. In general, accommodations usually account for a substantial portion of the overall trip cost.

Dining

Do you prefer Michelin-starred restaurants, more casual settings, or a little of both? Is your idea of breakfast a granola bar or eggs benedict delivered by room service? Depending on your personal tastes and eating habits, food can account for a large (or small) percentage of your honeymoon cost.

Entertainment & Activities

The cost of local activities can range from nil to significant, depending on what your destination has to offer as well as what you like to do. The cost of relaxing on the beach for seven days – nothing (well, not including cocktails). The cost of charting a private boat to explore the Amalfi Coast - much more! When budgeting, take into account personal interests such as visiting the spa, golfing, scuba diving, and shopping.

Trip Length

The average honeymoon lasts 7 to 9 days. Varying the length of your trip is one of the easiest ways to change the total cost. It is also a good way to increase the level of luxury - go for fewer days but stay at a 5-star hotel instead of a more standard property.

Destination

Your choice of destination will also play a role in the total cost. For example, with a strong Euro and high labor costs, many popular European destinations tend to be quite pricey. Conversely, places like Costa Rica and Southeast Asia often provide solid overall value.

Time of Year

Some destinations are seasonal in nature, having higher rates during more popular times of the year and lower rates when fewer people tend to visit. The weather, school vacations, and holidays all play a role. The Caribbean, for example, has its highest rates during the winter months when it has great weather and many North Americans want to escape cold. The opposite is true during the autumn months when the Caribbean is rainier overall and also in the midst of its hurricane season.
Suggestions
Assess and prioritize the factors listed above. If you don't care about airline comfort, fly economy and spend your money on better hotels and exciting activities. Increase your luxury quotient beyond your budget by mixing & matching hotels - split your stay between the "top" hotel and a more modest, but completely enjoyable one. If you have frequent flyer miles, now is a great time to use them! Finally, a package, cruise or all-inclusive resort can make budgeting easier since many costs are included in a single price. It's your honeymoon so don't skimp in areas that are important to you!
Why MoonRings
Focus on luxury honeymoons
With years of experience and thousands of honeymoons planned, we know the ins, outs and nuances of what it takes to design the perfect post-wedding travel celebration.
Destination expertise
Our team travels the world in search of the best honeymoon destinations, gathering first-hand knowledge, and allowing us to provide more insightful recommendations.
Impeccable execution
Our holistic planning process ensures that all trip elements are seamlessly coordinated so there's nothing to worry about after departure. This peace of mind is especially valuable on a honeymoon.
Strong industry relationships
Our reputation within the industry as a luxury honeymoon specialist translates into special treatment for our clients.
Are we a good fit for you? If so, please contact us to discuss your honeymoon interests and learn more about the next steps to becoming a client.