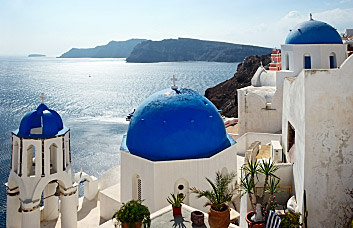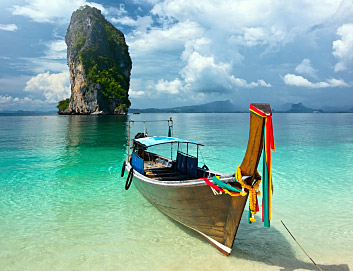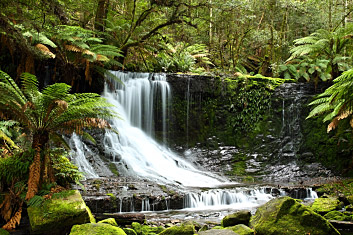 Privacy Policy
MoonRings is committed to protecting your privacy. We provide this notice to explain our online information practices and the choices you can make about the way information is collected and used. We will only use the information we collect for the purposes of enhancing your MoonRings experience and providing you with a more personalized trip-planning process. At no time will we sell, trade, or rent your personal information to third parties.
How MoonRings Uses the Information It Collects
There will be times when we will ask you for personal information. In order to ensure the integrity of your personal information, all of your data is stored in our secure databases.
MoonRings Newsletters
At various points throughout the MoonRings site, you may choose to sign up for a subscription to MoonRings newsletters. In order to sign up to receive newsletters from MoonRings, you will be asked to provide your e-mail address. You may, at any time, unsubscribe to these e-mail newsletters by visiting our Newsletter Page. You will then see an unsubscribe option under the sign up area.
Working with MoonRings
If you choose to become a MoonRings client we will need information including name, e-mail address, telephone number, street address, city, state/province, postal code, country, gender, destination, price range, preferred departure date, preferred departure city, preferred return date, preferred return city, number of adults traveling, preferred contact method, trip activities, number of children traveling, child age ranges, and physical difficulty preferences. To process your trip we will also require a credit card number, expiration date and name of cardholder. This information allows you to provide more specific information on the trip that you are requesting and will allow us to reach you via mail in the event that we cannot reach you via phone or e-mail. This information is needed to plan your trip, and will be kept in a secure database that is not accessible over the Internet.
Inquiries to MoonRings
MoonRings visitors can request that MoonRings contact them via e-mail regarding a specific travel or honeymoon question submitted online. In this case, MoonRings will request your e-mail address so that we may reach you quickly and easily. Use of this service is completely voluntary and you therefore have a choice whether or not to disclose this information.
Calling You Back
MoonRings visitors can choose to request that MoonRings phone them regarding a specific travel question submitted online by sending an inquiry to info@moonrings.com. In this case, MoonRings will request information including name, phone number, and country of residence. This information is required to reach you quickly and easily. Use of this service is completely voluntary and you therefore have a choice whether or not to disclose this information.
Contests and Sweepstakes
When you enter a contest, sweepstake or other promotional feature, we may ask for your name, address, phone number, or e-mail address so that we can administer the contest and notify winners. Additionally, you may be able to choose whether you would like to receive further communications from MoonRings. Participation in these contests is completely voluntary and you therefore have a choice whether or not to disclose this information.
Online Surveys or Feedback Requests
e value opinions and comments from MoonRings visitors, and you may have the opportunity to give us your feedback through online surveys, or feedback requests. In conducting these surveys, we may ask for your name, address, or e-mail address so that we can appropriately identify you. Survey information collected will be aggregated and used to make improvements to the site and to improve MoonRings service and general offerings. In Feedback Requests information will be kept in a secure database and used only in conjunction of responding to your request and helping you with subsequent trip planning should you choose to become a client of MoonRings. Participation in these surveys is completely voluntary and you therefore have a choice whether or not to disclose this information.
Travel Information
When you submit information for inclusion in our Travel Information section, you will be required to enter your name and e-mail address in addition to the text. You will also be asked whether you wish to permit MoonRings to publish your information online. If you do not provide this permission, MoonRings will not publish your information. Submission of Travel Information is completely voluntary and you therefore have a choice whether or not to disclose this information.
Links
This Web site will contain links to other partner sites. Please be aware that MoonRings is not responsible for the privacy practices of such other sites. We encourage our users to be aware when they leave our site and to read the privacy statements of each and every Web site that collects personally identifiable information. This privacy statement applies solely to information collected by this Web site.
Cookies
"Cookies" are small pieces of information that are stored by your browser on your computer's hard drive. A cookie file can contain information such as a user ID that the site uses to recognize you. A cookie can't read data off your hard disk or read cookie files created by other sites. The only personal information a cookie contains is the information you provide yourself. Most Web browsers automatically accept cookies, but if you prefer, you can set your browser to block them in the future. When you enter personal information on MoonRings, your personally identifiable information will be linked to a cookie on your computer.
IP Addresses
MoonRings collects the IP addresses used to access our service and the dates and times of access. This information is used to analyze trends, administer the site, track user's movement, and gather broad demographic information for aggregate use. IP addresses are not linked to personally identifiable information.
Sharing Information with MoonRings Partner
When you reserve or purchase a trip through MoonRings, we provide only the information about you that you have provided to us during the booking process to the trip operator to ensure the successful fulfillment of your trip arrangements. If you elect to share your information with MoonRings partners when registering with the site in some other capacity by checking the appropriate opt-in box, we may choose to provide your information only to select MoonRings gear, books and other partners. If you have not elected to share this information with MoonRings partners, we will not provide your information to MoonRings Gear, Books or any other third parties.
MoonRings will share your data in some cases with strategic affiliate partners. MoonRings does not receive any compensation (monetary or otherwise) for providing this information. MoonRings strategic affiliate partners are forbidden from disclosing personal information with any party who might market products or services or contact you for any purpose other than the provision of the specific services requested by you when visiting MoonRings or our strategic affiliate partners' sites. MoonRings will only share information when you originally came to MoonRings through a direct link on a partner site.
Safeguards to Protect the Loss, Misuse, or Alteration of your Information
This Web site takes every precaution to protect our users' personal information. When users submit sensitive information via the site, your information is protected both on- and off-line. All information you provide to MoonRings on-line is stored on a secure database. We also do everything in our power to protect user information off-line. Access to all of our users' information is restricted in our offices. Only employees who need the information to perform a specific job (for example, our billing clerk or a customer service representative) are granted access to personally identifiable information. Furthermore, ALL employees are kept up-to-date on our security and privacy practices. Every quarter, as well as any time new policies are added or new employees are hired, our employees are notified and/or reminded about the importance we place on privacy, and what they can do to ensure our customers' information is protected.
If you have any questions about the security at our Web site, please send an e-mail to privacy@moonrings.com.
Contacting MoonRings
If you have any questions about this privacy policy statement or the practices of this site, you can e-mail privacy@moonrings.com, or call 312.261.5760, or send direct correspondence to MoonRings, Attn: Customer Service, 806 W. Washington Blvd., Suite 205, Chicago, IL 60607 USA.
Notification of Changes
If we decide to change our privacy policy, we will post notice of a privacy policy update on our Home page so that our users may view our updated policy and be aware on an ongoing basis of what information we collect, how we use it, and under which circumstances, if any, we disclose it. If at any point we decide to use personally identifiable information in a manner different from that stated at the time it was collected, we will notify users by way of e-mail. Users will have a choice as to whether or not we use their information in this different manner. We will use information in accordance with the privacy policy under which the information was collected.