Caribbean & Mexico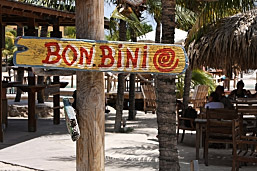 Caribbean & Mexico by MoonRings
---
Help selecting among the 40+ islands and various beach areas
Deep knowledge of specific beaches and accommodations
Boutique experiences and luxury resorts
Insight beyond the beach, especially in Mexico's cultural regions
Romantic and private activities
Portfolio of villa options and yacht charters
You know those postcards that show an idyllic white sand beach with crystal clear water, a swaying palm and a tropical cocktail perfectly placed in front of a gorgeous sunset? Typically found in visors of New York cabs, adorning the walls of Chicago cubicles and gracing the desktop of Boston laptops, these images remind us that winter will end and just in case we can't take it anymore, paradise is waiting for us somewhere.
Where is that somewhere? Clearly the Caribbean and Mexico qualify. Particularly for those of us from North America, or even the UK, the beaches and tropical vistas of this striking region are but a short flight away.
It's no wonder honeymooners keen on romance and in desperate need of relaxation flock to the Caribbean. And others too, seek the beauty and carefree lifestyle of these stunning islands – extended families select beachfront villas, those on a babymoon come to be pampered, while winter refugees may want a luxury resort with golf, tennis and some Rum & Reggae fun. Fortunately it's a very diverse region, although selecting the right island or resort is often the greatest challenge. After that, all one needs to do is enjoy.
Mexico's beaches are diverse – there are the turquoise waters of the Caribbean Coast, the waves of the Baja Peninsula, and the bays, coves and golden stretches of sand along the Pacific side. What we adore about Mexico is that just inland from this glorious beachfront are pretty towns, great shopping, significant history, and a rich cultural heritage. While one can certainly come just for a Margarita and a great resort, there are a plethora of options for those who seek a variety of travel experiences.
So, from Aruba to St. Barth, or from Tulum to Punta Mita, there is much to love about this beautiful corner of the world. Let us help you find your perfect patch of sand!
We invite you to browse the destinations below, and to contact us to see what MoonRings can propose for you in either the Caribbean or Mexico!
Caribbean & Mexico Destinations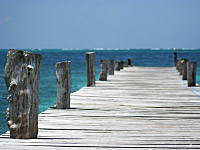 While at first glance the Caribbean may seem homogenous, it is anything but. Coralline islands such as Anguilla or Antigua feature soft white sand and stunning blue water, but relatively flat topography. In contrast, volcanic islands such as St. Lucia and Martinique are mountainous and jungly with multi-color beaches. Cultures vary, food is distinct, activities are diverse; read on and learn which locales may be best for you.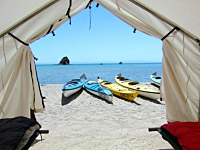 We continue to love Mexico, and feel it's had an unfair share of bad press. Beautiful beaches and gorgeous resorts are just a start. Its rich interior brings brilliant cultural experiences, significant adventure and stunning scenery; in other words all those things for which you'd gladly travel around the world, right in your backyard. Did we mention it's a great value?