Latin America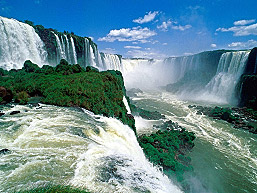 Latin America by MoonRings
---
Intimate knowledge of the region, Spanish-speaking staff
In-depth wildlife experiences
Help unlocking deep cultural experiences
Adventurous locations with a high level of luxury and comfort
Extraordinary gastronomy, private dining, hidden vineyards and cooking classes
Understanding of and support with difficult logistics
Friendly people, fabulous cities, gorgeous coastline, pretty beaches, mountains, dense forest, great food, adventure activities, indigenous culture, wildlife, food and wine, arts and music. One might think we're talking about Europe, perhaps? But no, we speak of Latin America, from Mexico to the Patagonian tip of the South American continent.
Predominantly Spanish-speaking, with Brazil as the notable Portuguese exception, Latin America exhibits traces of Europe, evident in its colonial history, but is very much its own entity. Those who have already seen much of the world will find Latin America intriguing; a new travel challenge if you will. Language barriers do exist, but for those willing to try, you'll be glad you did.
Nowhere else will you find the volcanoes and jungles of Costa Rica and Panama, the wildlife of the Amazon or the Galapagos, the dynamic cities of Rio de Janeiro or Buenos Aires, or the major sights such of Peru's Machu Picchu or Chile's Torres del Paine National Park. While at times a bit rough around the edges, it is just this sense of authenticity that makes travel in this diverse region eye-opening, surprising, and memorable.
From eco-lodges to river cruises, estancias to world-class boutique hotels, it's possible to design an unforgettable Latin American experience for your honeymoon, special occasion or much-needed time away from home.
We invite you to browse the destinations below, and to contact us to see what MoonRings can propose for you in Latin America!
Latin America Destinations
Other Latin America Destinations
In addition to Argentina, Belize, Brazil, Chile, Costa Rica, Mexico, Panama, and Peru, MoonRings arranges remarkable travel experiences in the following Latin American countries. Please contact us directly to learn more and to plan your next journey!
Colombia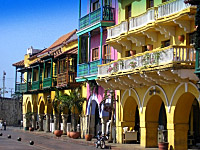 This tropical and mountainous country has faced its fair share of challenges from a tourism perspective, but visitors are starting to rediscover the beauty of Colombia, and in particular, the colonial city of Cartagena. Today Cartagena's historic quarter is home to boutique hotels, great cafes, interesting restaurants, music venues and cool shops, and can be a great place to spend a few days soaking in the atmosphere.
Ecuador and the Galapagos Islands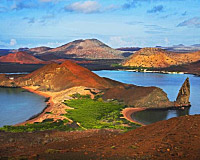 The climatic diversity one finds in Ecuador is stunning for such a small country: dense jungles, wild rivers, snow-capped volcanoes, mountain villages, tropical beaches, banana plantations, and of course, the incomparable Galapagos Islands. It's not very well oriented for luxury tourism, but for experiential travelers, it's exceptional. You can learn jungle medicine from a shaman, hike or climb to your heart's content, tour the colonial center of the capital Quito, or visit indigenous villages full of colorful arts and crafts for sale. No trip would be complete without at least 3 nights (and preferably more) in the Galapagos, one of the world's premier wildlife destinations and a fragile showcase of Darwin's Theory of Evolution.
Uruguay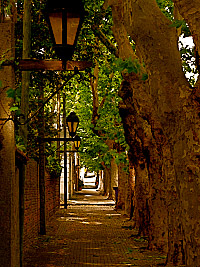 Tiny Uruguay is often overlooked, although many people will have heard about it in the context of Punta del Este, a beach resort often referred to as the "St. Tropez of the South". During the "season" (from November to February), glitterati from across the globe celebrate the southern summer at Punta, and fortunately, thanks to new hotel development, we now think it has nice places to stay as well. Beyond the beach, Uruguay combines nicely with Buenos Aires, either as a day-trip by ferry across the Rio del La Plata to historic Colonia, or as a city escape to a riverside resort in Carmelo. The country also has a nascent wine and gastronomy movement that foodies will appreciate, as well as a variety of stunning national parks, estancias and interesting towns. One could easily spend a full two weeks in Uruguay alone – believe it or not!