Europe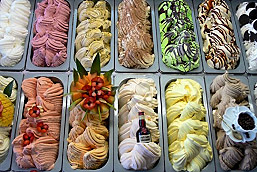 Europe by MoonRings
---
Maximizing your enjoyment through keen focus on your interests
Stunning accommodations in the best locations
Access to scholar-docents with deep knowledge of art, history, culture and politics
Complex logistics simplified, efficient itinerary design
Great restaurant recommendations and foodie experiences
Behind the scenes access to important historical and artistic sites
Multi-country sojourns
What makes Europe so appealing as a travel destination? For those who live elsewhere, the answer will vary, but fundamentally, Europe offers so much of what we crave in our daily lives but can't access on a regular basis.
Take beauty for example. Can you beat the vistas of the Swiss Alps? Or waking up to a view of the Duomo in Florence? Lake Bled in Slovenia is stunning, as if part of a fairy tale. We travel to see these places and keep them in our memories. Beauty can also come in the form of art and architecture, and we are inspired by the Tate Modern in London, the Louvre in Paris, or Gaudi in Barcelona.
Romance is another dimension. A windy day strolling the Seine with a loved one makes us feel like we are part of an iconic Robert Doisneau photo. The luxury of a private Riva off the coast of Capri is worthy of a honeymoon celebration. And sunset over the caldera in Santorini is a moment we will savor forever.
History draws us in. Europe has existed for centuries, and has the ruins, museums and traditions to prove it. How would you like to have a beer in a rathskeller from the 1500s? Or visit ongoing archeological digs in Rome? Is anything more authentic than the Acropolis in Athens? And yet history mystifies, as evidenced by Stonehenge in the UK. This sense of tangible connection with the past is something we seek, both for intellectual curiosity and sheer pleasure.
And finally, lifestyle. The Europeans have mastered it, while those of us in America have much to learn. Spending hours at a sidewalk café in Dubrovnik, watching the world go by. Enjoying a home-cooked meal in Tuscany, where the vegetables have just been harvested. Staying out until the wee hours in Dublin, without thought to the next day's consequences. Long August holidays. The Italians may call it "la dolce vita" (the sweet life), but across Europe, living life well is raised to an art form.
Yes, we have glimpses of our own version of the European experience, but there's nothing like being there, & living it for ourselves.
We invite you to browse the destinations below, and to contact us to see what MoonRings can propose for you in Europe!
Europe Destinations
Other Europe Destinations
In addition to Mediterranean Europe, MoonRings arranges remarkable travel experiences in the following European countries. Please contact us directly to learn more and to plan your next journey!
Austria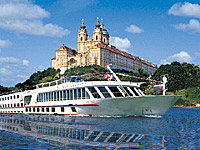 When one thinks of Austria, music immediately comes to mind, whether that's Mozart or the Von Trapp family from The Sound of Music. You'll find culture in spades including opera, classical performances, ballet and many other genres, particularly in the major cities such as Vienna and Salzburg. However other facets beckon, namely the beautiful Tyrolean Alps (think skiing), its myriad lakes framed with picturesque towns, and its stunning baroque architecture, found around the country. A must is a cruise on the River Danube, past vineyards and medieval castles. Wines, beers, pastries, chocolates and dairy products are local specialties, so don't hold back on a visit to this diverse country!
Croatia & Montenegro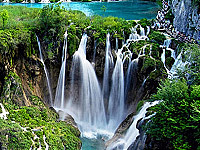 While standbys like Italy and France are perennially popular, it's unlikely that Croatia or Montenegro has crossed most travelers' radar. Croatia is a melting pot of cultures and experiences heretofore undiscovered by the masses. If you like beaches, visit the Istrian Peninsula or one of more than 1000 Adriatic islands such as Bol, Korcula or Hvar. The dramatic Dalmatian Coast features Renaissance cities such as Split and Dubrovnik, and is a wonderful place to charter a sailboat. Croatia also boasts a developing wine region, the stunning Plitvice Lakes National Park, and its charming capital, Zagreb. Within easy reach is Montenegro, home to the medieval walled city of Kotor, a gorgeous new Aman Resort at Sveti Stefan, and southern Europe's deepest and possibly most beautiful fjord. With so much to offer, both countries are worth considering for your next European getaway.
Czech Republic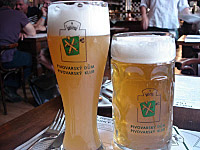 Prague certainly ranks among Europe's most beautiful and charming cities. Stroll the maze of cobblestone streets en route to Prague Castle, take in one of the daily classical music performances, or simply sample a local goulash at a sidewalk café. For special activities try marionette making, share a paddleboat on the Vltava River, or join a knowledgeable guide for an insider's tour of Prague's famous beer halls. While Prague is iconic, don't miss the rest of the country including the brewery towns of Plzeň and České Budějovice, the rocky region of Český ráj ("Bohemian Paradise"), the low mountains of Šumava on the border with Germany and Austria, and the Krkonoše Mountains near the Polish border.
Hungary
Budapest is the feather in Hungary's cap. This city of wide boulevards is bisected by the Danube River, and has a stunning array of Hapsburgian architecture such as the Royal Palace, the Opera House, and a variety of regal bathhouses. Young, fun-loving Hungarians can be seen in chandelier-clad coffee houses, or out in the evening enjoying the city's exuberant nightlife. You can view the crown jewels, tour the Jewish Quarter, sample food stalls at the Great Market Hall or even learn how to bake a strudel! Outside Budapest expect a range of experiences including canoeing on the Danube, sailing or sunbathing at beautiful Lake Balatron, or strolling through lovely towns such as Vác or Szentendre.
Russia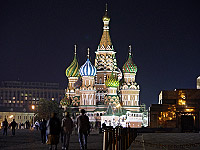 Centuries of turbulent history make Russia a fascinating place today. Fast-paced Moscow can be intimidating, but with a private guide to smooth the way, you'll marvel at St. Basel's Cathedral in Red Square, take an intimate tour of the Kremlin, score box seats at the Bolshoi, or meet with a former KGB officer. St. Petersburg, released of its communist era moniker Leningrad, has blossomed. Visit the Grand Palace and the dazzling Hermitage Museum, but better yet, if visiting in summer, the long white nights mean extended riverside dinners and champansky into the wee hours of the morning. Top off your itinerary with visits to Moscow's "Golden Ring", a series of well-preserved towns older than the capital itself, or add Kiev in the Ukraine, the cradle of Russian culture.
Slovenia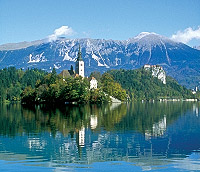 This petite country, slightly smaller than the US state of New Jersey, is one of Europe's newest democracies, and perhaps its most "boutique" destination. Packed with gorgeous mountains, bright blue lakes, a wine region and a sliver of Adriatic coastline, Slovenia punches above its weight. With such topography, skiers, hikers and spelunkers alike will find much to love. Sprinkle in the Old-World charm of the capital Ljubljana, the fairytale scenery of Bled, and a handful of picturesque castles, and you have a perfect place for a week-long getaway. Slovenia also combines well with Croatia and northern Italy.
Switzerland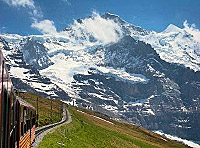 Not many locales are blessed by such mountain splendor, so it's not surprising that Switzerland's alpine center draws outdoor enthusiasts galore. Skiing has spurred the creation of resort towns such as Gstaad, Verbier, St. Moritz and Zermatt, which cater to those craving winter sports. A lovely way to see the mountains is by train, traversing valleys, tunnels and over steep bridges packed with stunning views. Often overlooked are Switzerland's lakes, which, complimented by pretty villages, are a lovely place for a summer afternoon stroll. Mother Nature apart, Switzerland's reputation for cheese, chocolate and other agricultural products is well-deserved. It has a number of beautiful castles and churches, and Zurich and Geneva are ideal entry points, worthy of a couple days each.